All of us who owned an Xbox 360 know what a great console it was. This second microsoft console had enough power to run titles like GTA V, Halo 4, Titanfall, and Crysys 3. It had great games in every genre but where we could see a great performance was in the FPS.
Who didn't play an FPS on the Xbox 360? Even if you've only played one a little bit, we all played an FPS. The big debate here is which was the best FPS of all.
For me there are two clear winners:

Battlefield: Bad Company 2
Battlefield: Bad Company 2's spectacular battle never ends. The main story mode features a variety of missions that will see you driving tanks, flying UAVs, and running into compounds alongside explosive blasts that will shake the planet.
The levels in Battlefield: Bad Company 2 are stunning, with long draw distances that highlight the complex visuals, allowing you to take in all of the fine details. Owing to a physics engine that features physically destructible landscapes, you can see trees sway and fall over and tank shells blast out the side of buildings to expose unseen enemies. The game's cutscenes and vast cinematic scale immerse you in the action, with diverse and enthralling gameplay that will keep you busy blowing things up.
Call of Duty: Black Ops
Call of Duty: Black Ops features nonstop cinematic combat, seamless gameplay, sound design, voice acting, and a wonderful plot. The Xbox 360 first-person shooter is set during the Cold War and follows a CIA agent reliving fights in Vietnam, Cuba, and other countries.
Call of Duty: Black Ops is a tale about covert operations in which you can conduct missions such as infiltrating underground Nazi bases in the Arctic, attempting an assassination on Fidel Castro, and traversing the jungles in a Vietnam War flashback. Best of all, the offline two-player zombie mode includes a level where you can play as JFK, Richard Nixon, Robert McNamara or Fidel Castro - each with their own funny dialogue - while fending off zombies invading the White House.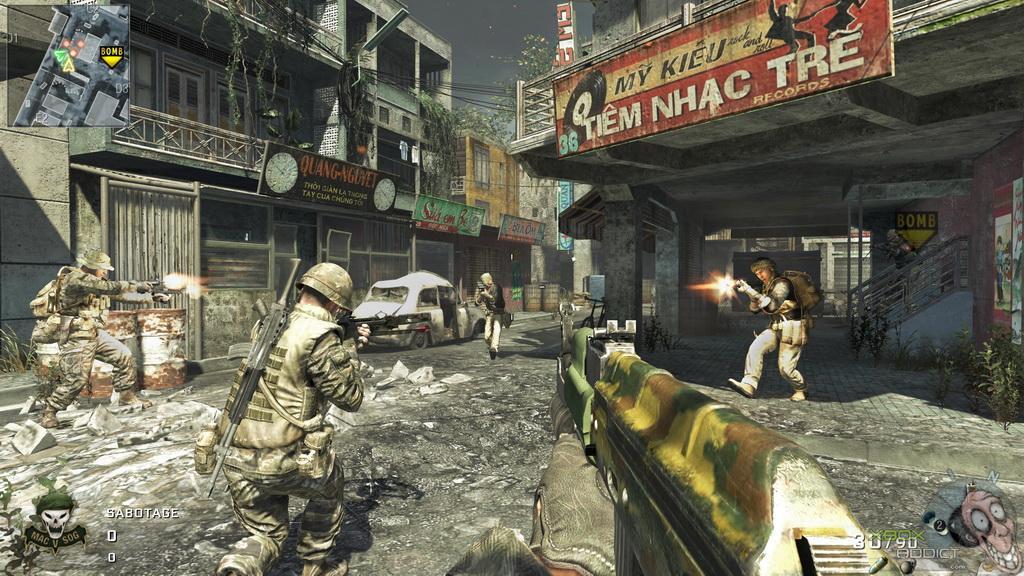 Tell me, what is your favorite FPS game for the Xbox 360?